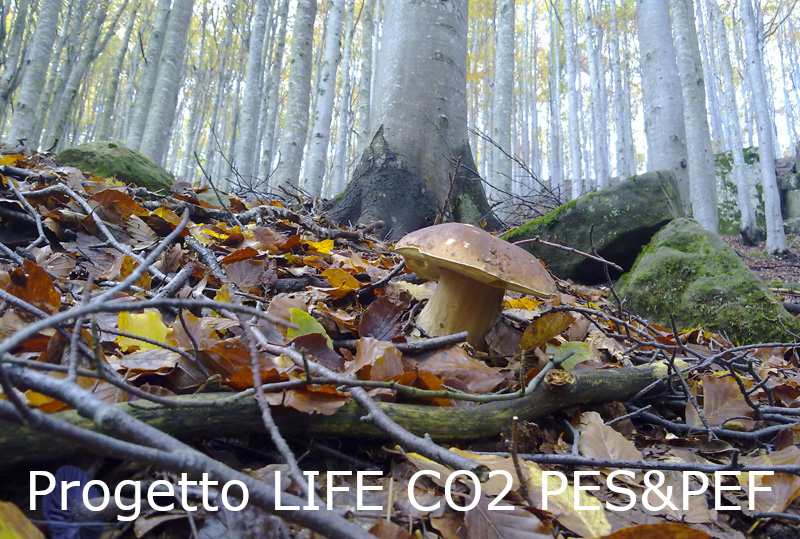 Comunalie Parmensi Consortium
Sintesi del progetto LIFE CO2PES&PEF
The LIFECO2PES&PEF project was established in order to promote and support forest systems in CO2 storage and fire and crash risk prevention through 3 specific and measurable objectives:
1) The identification of a set of ecosystem services and evaluation of their benefits in the three indicated forest areas.
2) The improvement of the wood production system.
3) The creation of an ecosystem credit system to finance the same ecosystem services.
All project deliverables are public and accessible here
References to the standard and what aspects are considered
PEFC Italy has developed a methodology to support PEFC-certified forest and tree plantation owners to declare their contribution in terms of generating Ecosystem Services (ES) with a recognized methodology to help them quantify the Ecosystem Services generated by sustainable management from PEFC-certified areas.
PEFC Ecosystem Services certification provides assurance that the organization has effectively implemented practices that comply with the standards for Sustainable Forest Management (PEFC ITA 1000:2015 and PEFC ITA 1001-1 and PEFC ITA 1001-2) or Sustainable Tree Plantation Management (PEFC ITA 1004 and PEFC ITA 1004-1).
The standard produced in collaboration with PEFC Italy as part of the LIFE CO2PES&PEF project
"Certification Standard for Ecosystem Services Generated by Sustainably Managed Forests and Plantations"
,provides additional requirements necessary for certification and auditing, by qualified Certification Bodies, of Ecosystem Services (ES) of Sustainable Management in PEFC-certified forests and plantations in Italy.
Description of individual projects in the pilot areas
Comunalie Parmensi Consortium
The Consortium Comunalie Parmensi has been working on two additionality projects.
In the summer of 2022, an additionality project was presented in the associated Comunalia of Santa Maria Valdena, in which shift lengthening activities in beech and chestnut coppices and a coniferous forest thinning operation for firefighting purposes were planned, generating 7,388.26 credits. This is the first sustainability credit certification project written in Italy according to the PEFC ITA 1001-SE:2021 standard (Certification Standard for Ecosystem Services generated by sustainably managed forests and plantations). It is scheduled for renewal in August 2023, so an additional 7,388 credits will be added. The Consortium worked with PEFC to test the standard from a practical standpoint, leading to several modifications of the standard, which is currently at version 04. The credits generated were immediately applied for and sold to a multinational company, reflecting the interest this topic generates among large companies.
In January 2023, a further additionality project was drafted in the associated Comunalia of Selvola-Revoleto in the Municipality of Bedonia. In this case it is a three-year project, which has certified a total of 5,191.56 credits. Of these, 1,000 have already been sold to the Dallara Automobili company.
Project Contact
Proposer
Scuola Sant'Anna Partner - LIFE CO2PES&PEF (lifeco2pefandpes.eu)
Address
Piazza Martiri della Libertà, 33 () Italy
Email
protocollo@sssup.legalmailpa.it
Map
This content uses cookies that are disallowed by your settings. To show it, we need to adjust your cookie settings for our website. We require your consent for:
Google Services