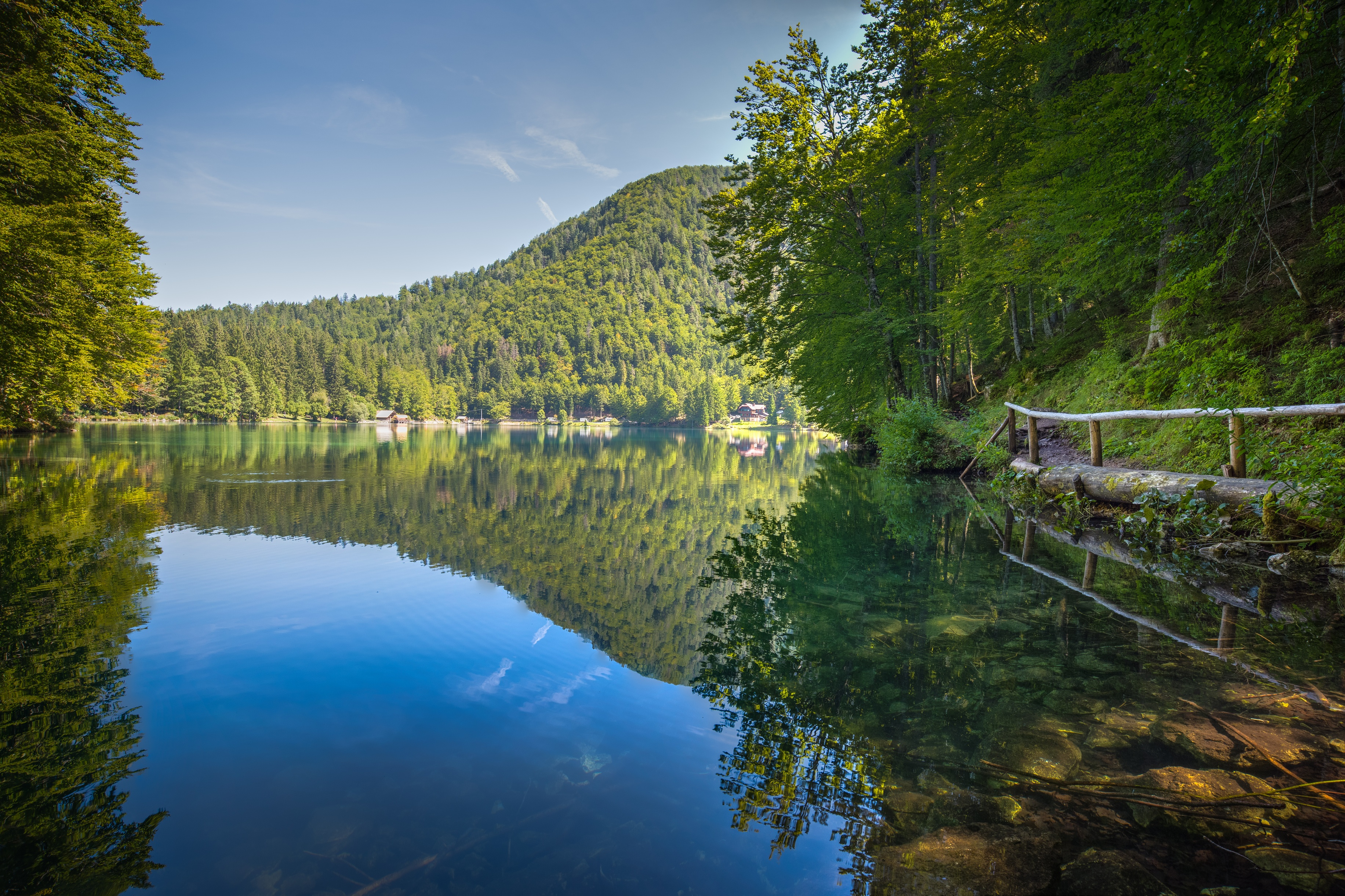 Fusine Forest
Sintesi del progetto LIFE CO2PES&PEF
The LIFECO2PES&PEF project was established in order to promote and support forest systems in CO2 storage and fire and crash risk prevention through 3 specific and measurable objectives:
1) The identification of a set of ecosystem services and evaluation of their benefits in the three indicated forest areas.
2) The improvement of the wood production system.
3) The creation of an ecosystem credit system to finance the same ecosystem services.
All project deliverables are public and accessible here
References to the standard and what aspects are considered
PEFC Italy has developed a methodology to support PEFC-certified forest and tree plantation owners to declare their contribution in terms of generating Ecosystem Services (ES) with a recognized methodology to help them quantify the Ecosystem Services generated by sustainable management from PEFC-certified areas.
PEFC Ecosystem Services certification provides assurance that the organization has effectively implemented practices that comply with the standards for Sustainable Forest Management (PEFC ITA 1000:2015 and PEFC ITA 1001-1 and PEFC ITA 1001-2) or Sustainable Tree Plantation Management (PEFC ITA 1004 and PEFC ITA 1004-1).
The standard produced in collaboration with PEFC Italy as part of the LIFE CO2PES&PEF project
"Certification Standard for Ecosystem Services Generated by Sustainably Managed Forests and Plantations"
,provides additional requirements necessary for certification and auditing, by qualified Certification Bodies, of Ecosystem Services (ES) of Sustainable Management in PEFC-certified forests and plantations in Italy.
Description of individual projects in the pilot areas
Foresta di Fusine
The Forest Service and Forest Corps of the Autonomous Region of Friuli-Venezia Giulia has prepared a logging project aimed at generating Credits derived from Ecosystem Services. The project has been prepared in 2021 for the regional property of the Fusine Forest, in the Municipality of Tarvisio (UD), and provides for cutting interventions to be carried out in some forest parcels of the current Forest Management Plan, more precisely in 16a, 16c, 19a, 19b and 14d. This is the first initiative on regional property to generate and certify credits derived from ecosystem services according to the PEFC ITA 1001-SE:2021 standard (Standard for Certification of Ecosystem Services Generated by Sustainably Managed Forests and Plantations). The Region for its properties, whose forest area is about 10,500 ha, has been certified for sustainable forest management with PEFC protocol since 2004. Once the logging project is completed, the credits generated will be entered into the trading platform provided by the LIFE project.
Project Contact
Proposer
Scuola Sant'Anna Partner - LIFE CO2PES&PEF (lifeco2pefandpes.eu)
Address
Piazza Martiri della Libertà, 33 () Italy
Email
protocollo@sssup.legalmailpa.it
Map
This content uses cookies that are disallowed by your settings. To show it, we need to adjust your cookie settings for our website. We require your consent for:
Google Services